Rios to Pacquiao: Your going down when I catch your ass!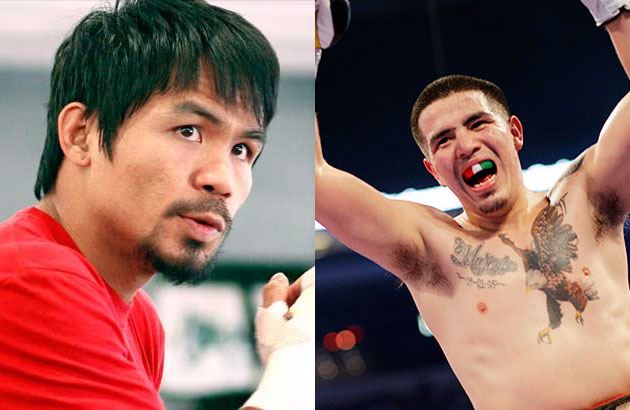 We can't discount how confident Brandon Rios is, and we certainly cannot doubt that he will bring everything he got into the fight especially after a frustrating loss against Mike Alvarado. While most people believe that Brandon Rios fighting style will be a disadvantage against Pacquiao, I tend to think otherwise. Manny Pacquiao is a great fighter and he had evolve a lot in the ring but he is not young, and a hard punch or a lucky punch could finish it for Manny Pacquiao.
So when Brandon Rios say something like:
"He's going to leave himself open and I'm going to catch his ass, and when I catch his ass, he's going to go down, because everybody don't appreciate my power. They will appreciate it, though, in this fight,"

- Brandon Rios.
We better believe that it could happen, we had been shocked twice and the Philippines could be in for a rude awakening if this happen again. This should serve as a warning for the Pacquiao camp.
Do you think Brandon Rios can knockout Manny Pacquiao?