Jeremy Lin sleeping on a couch again?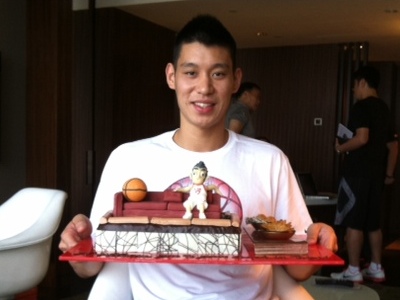 Not so long ago Jeremy Lin was a nobody, when he started as a player in New York he was basically just sleeping of a couch, it was not his own couch, but his cousin, Until of course his meteoric rise to stardom that catapulted his career. Jeremy Lin is now a global basketball star who is up to earn his biggest with his new team the Houston Rockets. With his new contract I am sure that he can buy his own couch or house or maybe rent a hotel, but why is he asking to sleep with somebody's couch again?
Jeremy Lin text his new teammate Chandler Parson to ask if he can sleep on his couch, I guess Jeremy Lin really like to sleep on someone else couch. Check out the twit and the photos below.