By Cedelf P. Tupas| Philippine Daily Inquirer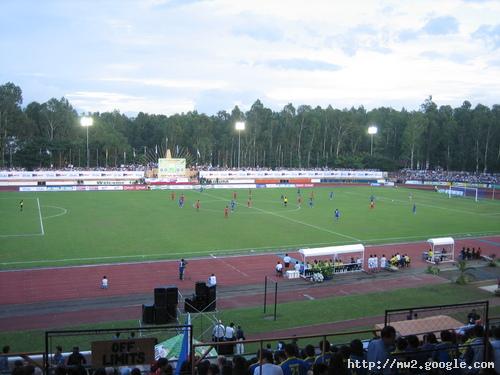 BACOLOD CITY, Negros Occidental, Philippines – They came as early as 6 a.m. for a match scheduled 13 hours later, a sense of anticipation rarely seen for an event in the Philippines.By 10 a.m., the crowd had already swelled to 5,000.
Sadly, though, majority of them were not getting tickets to the AFC Challenge Cup qualifying match pitting the Philippines and Mongolia at the Panaad Stadium here.
And the high demand for Wednesday night's home match has again renewed the call for a bigger stadium in the country.
"The bottom line is we need a bigger stadium," said Philippine Football Federation president Mariano "Nonong" Araneta. "We are sorry that we could not accommodate everyone."
Araneta said the 10,000 general admission tickets were already farmed out to the Negros Occidental provincial government, PFF sponsor Smart and PFF-member football associations all over the country.
So when fans flocked to the Panaad Wednesday morning, there was nothing more to give away, except for a few hundred paid grandstand tickets, which were claimed.
The PFF printed out 18,000 tickets, including 4,000 grandstand tickets worth P300 each that was sold out days before the match, and 4,000 VIP tickets.
"It's a problem, but we think of it as a good problem because it means that the sport is getting a lot of attention," said Araneta, who disclosed that President Aquino had released P3 million for the staging of the event.
Philippine Sports Commission chair Richie Garcia said increasing the capacity of Panaad to between 30,000 and 40,000 could cost about P150 to P200 million.
Increasing the capacity of the grandstand area of Rizal Memorial in Manila costs even more—between P200 and P250 million.
But Garcia said the lack of parking space would be a problem if matches were held there.
"We don't have the money to do that," said Garcia, who also watched the match on Wednesday night, referring to the improvement of the stadiums.
Garcia said one option would be getting a private company to sponsor the improvement of the stadiums in exchange for naming rights.
"It's a good sign," said Garcia of the huge turnout at the Panaad. "But we should really do something about the stadium. If we have that, this problem would have not existed."
Read more »
Download my toolbar and get updates faster
CHECK OUT HOW I EARN EXTRA CASH