After choking teammate, Balkman should be release!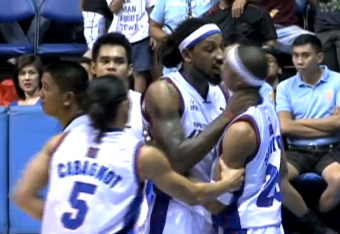 We give it to him, he is a good import and his contribution to the the Petron team was great, but after choking teammate, Balkman should be release, Do you agree?
ex NBA -Knicks/Nuggets player and current Petron Blaze import Renaldo Balkman melted down at the end of the Boosters' loss against the Alaska Aces Friday night. The whole bizarre sequence ended with the import grabbing at teammate Arwind Santos' neck
No matter how good you are, if you don't have any respect to the officials, your team and your teammates them its not healthy to keep you.
I knew that he already apologized to his teammates but do you think Petron Blaze should let go of Renaldo Balkman? do you think its enough?
I think Renaldo Balkman should get choke back and be drag away from wherever he came from.
He is unstable and very unprofessional. release Balkman!
What do you think? any message for Balkman?