MANILA, PHILIPPINES - We all know who Lonzo Ball is. The UCLA Player who is a projected Top 5 Pick for the 2017 NBA Draft. But is he really still a Top 5 Prospect?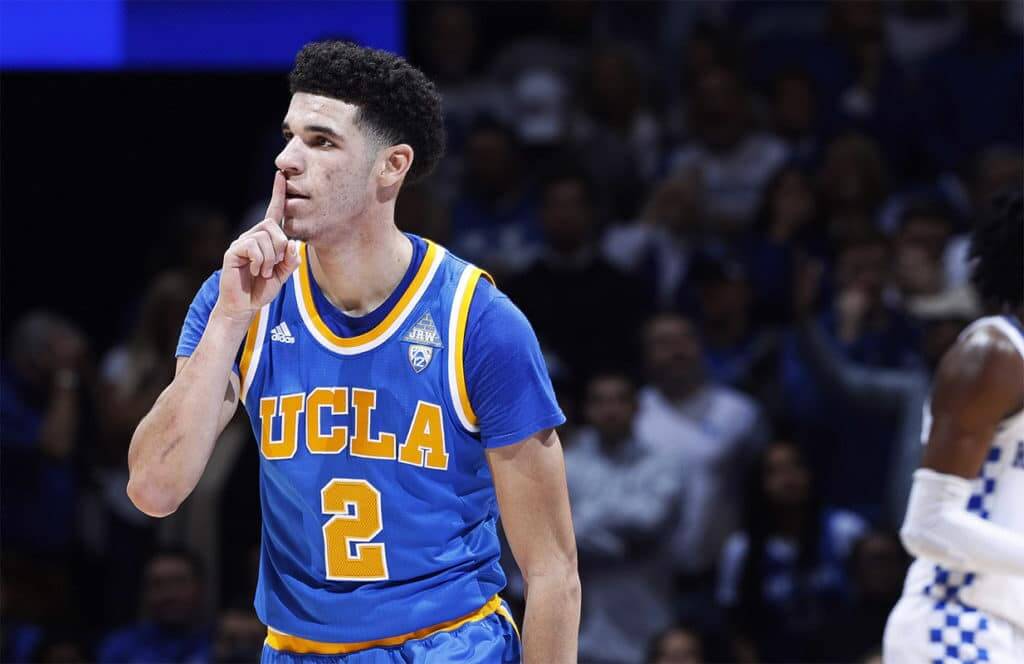 (Photo Courtesy of Shifter Magazine)
When you hear something like "a career ruined by ________", you would think a career ruined by injuries, criminal offenses, PED's (Performance Enhancing Drug's), gambling, alcoholism, cheating, betting and much more, But for the 6'6 Point Guard, it seems that his professional career has already gone off to a rough start thanks to his father, LaVar Ball. Out of all the things and people to ruin your career or at least stir controversy, who would've thought your own father had the ability to ruin your career? Forgive the exaggeration, but I believe that LaVar Ball is already ruining not just his his son's NBA career, but also their family name, and his son's NBA career hasn't even started yet.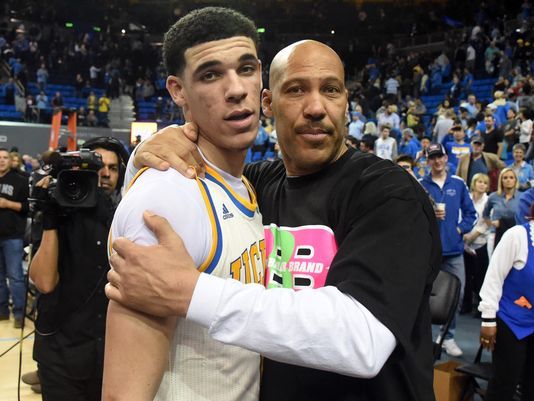 LaVar Ball is known for his often overconfident and humorous comments about his son's
which has spawned memes and people mocking his comments by making contradicting statements such as "My son can win the dunk contest with a layup - LaVar Ball." There are numerous times where he stated his son will be better than Stephen Curry, Kobe Bryant, and LeBron James. He even went as far as saying that he will surpass Michael Jordan, as someone will eventually need to take over and claim the crown as "The Greatest Of All Time." according to him. He even said that he'd beat Michael Jordan 1-on-1 back in his day. Ironically, LaVar averaged 2.2 PPG during his time at Washington State.
As for Lonzo, who is often silent. Received numerous national awards and honors since his High School days at Chino Hills, where his two younger brother's LaMelo and LiAngelo currently play. Lonzo averaged 14.6 PPG, 7.6 APG, and 6.0 RPG per game in all 36 games he started in. Lonzo declared for the 2017 NBA Draft after being eliminated in the Sweet Sixteen of the 2017 NCAA Men's Championship. Lonzo prefers to play for the Lakers instead of being the No.1 Pick due to the reason that his family resides in Los Angeles and would like to play in front of them.
Let's talk about the first of Lonzo's misfortunes. Nike, Adidas, and Under Armour, the "Big Three" brands in Basketball shoes, all turned down Lonzo Ball. To be turned down by a sneaker company is one thing, but to be rejected by all is another. Sneaker endorsements make a big part of a player's earnings. LaVar Ball previously stated that he wanted 1 Billion USD over a course of 10 years (Which is equivalent to 100 Million a year.) This prompted LaVar to reach out to the "Big 3" of Chinese Basketball sneakers: Peak, Li-Ning, and Anta.
Second, their family owned company, Big Baller Brand, recently released the ZO2's, making Lonzo Ball the first Basketball player to have his own signature shoe before entering the NBA. The sneaker, retails for a whopping 495 USD with an autographed version going on for almost 1000 USD. The shoe received mostly negative reviews due to its expensive price tag and lack of originality. If you look at Curry's, LeBron's, Kobe's, etc. they retail from 150 USD to 200 USD. Most OG or Retro Jordan's cost 220 USD at most. If you look at the ZO2's, it looks like a combination of the Kobe 11 or Mentality 2, Adidas Crazylight Boost 2016, and some Skecher's Memory Foam shoe. LaVar stated the reason for the price is " because he's the owner of the company and he can choose whatever price he wants for it." I guess the Chinese companies didn't want Lonzo either. The sneakers' logo is even already controversial due to it's similarity to Coach Zach Smith's Zone 6 brand. If you want, you can buy BBB Slides for 200 USD if you got some money to spare.
I have never seen a High School or College Basketball player receive much criticism and negativity from the public. It wasn't even Lonzo's fault for making himself so unlikable by people. NBA Executives have stated that LaVar's comments and attitude will not affect Lonzo's draft stock. Although I believe that Lonzo will be a Top 5 Pick and drafted by either the Lakers, Celtics, Heat or Suns, the problem would be his agent, and his agent, is no other than his father. His father may demand too much from an organization as an agent which may hurt his son's relationship with NBA Executives.
So has LaVar Ball damaged his son's NBA Career, no, not yet at least. Lonzo should hopefully be able to meet the expectations from NBA Talent Scouts and comparisons to Jason Kidd given his court vision and passing ability. But I think that LaVar is slowly ruining his son's legacy already based on the amount of negativity him and his brothers receive thanks to their father.
And remember, if you can't afford BBB shoes, then you're not a big baller!